Window Parts including Hard to Find items
Caudill Supply
The only name you need for window parts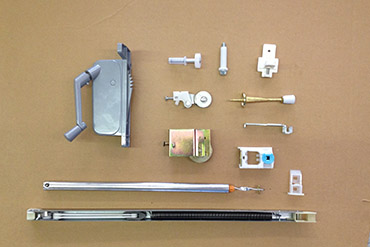 Caudill Supply is known for getting the parts you need when you need them and that's even more evident when it comes to finding those hard-to-locate window parts.  Years of building relationships with manufacturers, distributors and other suppliers have helped us build one of the industry's most comprehensive networks.  That means we're able to save you time and money when it comes to getting the parts you need.
Looking for Kinco or Keller parts?  We've got them!
While neither Kinco nor Keller directly sells their parts any longer, Caudill Supply does.  Just let us know what you need and we'll get it.
WE DELIVER THE HARD-TO-FIND ITEMS, INCLUDING:
LOCKS AND LATCHES
WINDOW CRANKS
WINDOW BEADING
WINDOW SASHES
WINDOW CLIPS
WINDOW STOPS
BALANCE RODS
WEATHER STRIPPING
CLICK HERE to view our window and door parts catalog.