A message from the founder: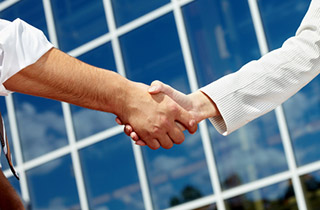 "For 20 years, I did maintenance work and I learned a thing or two along the way. I learned first-hand how frustrating it was to wait on a part, or having to call a multitude of suppliers just to get the parts I needed to finish a job. I figured there had to be a better way, and I set out to prove it. I started selling parts out of the trunk of my car back in 1989 and that was the beginning of Caudill Supply.
Business grew and before long we earned a reputation for fast deliveries all over town, and people knew we'd bend over backwards to get the hard-to-find-parts they needed. We've been selling parts from the same location now for more than 20 years. By having the hands-on experience, I make sure our customers get the right parts for the job the first time, every time. Our customers understand that we know our business, and that knowledge helps them get what they need quickly.
There's a lot that's changed over the past two decades but our core business remains the same. Caudill Supply is still a family owned and operated business and we still take pride in delivering the products you need with the kind of service you deserve. That hasn't changed, and it never will. Thanks for letting us serve you!"
Eugene Caudill
---
DISCOVER THE CAUDILL SUPPLY DIFFERENCE:
REQUEST YOUR FREE QUOTE TODAY!